PHS Philadelphia Flower Show
'RIVIERA HOLIDAY'
Philadelphia, PA - February 29 - March 8, 2020
Principality of Monaco Honors Philadelphia's Princess Grace
PHS partners with the Government and Embassy of Monaco and the Prince Albert II of Monaco Foundation-USA at the 2020 PHS
Philadelphia Flower Show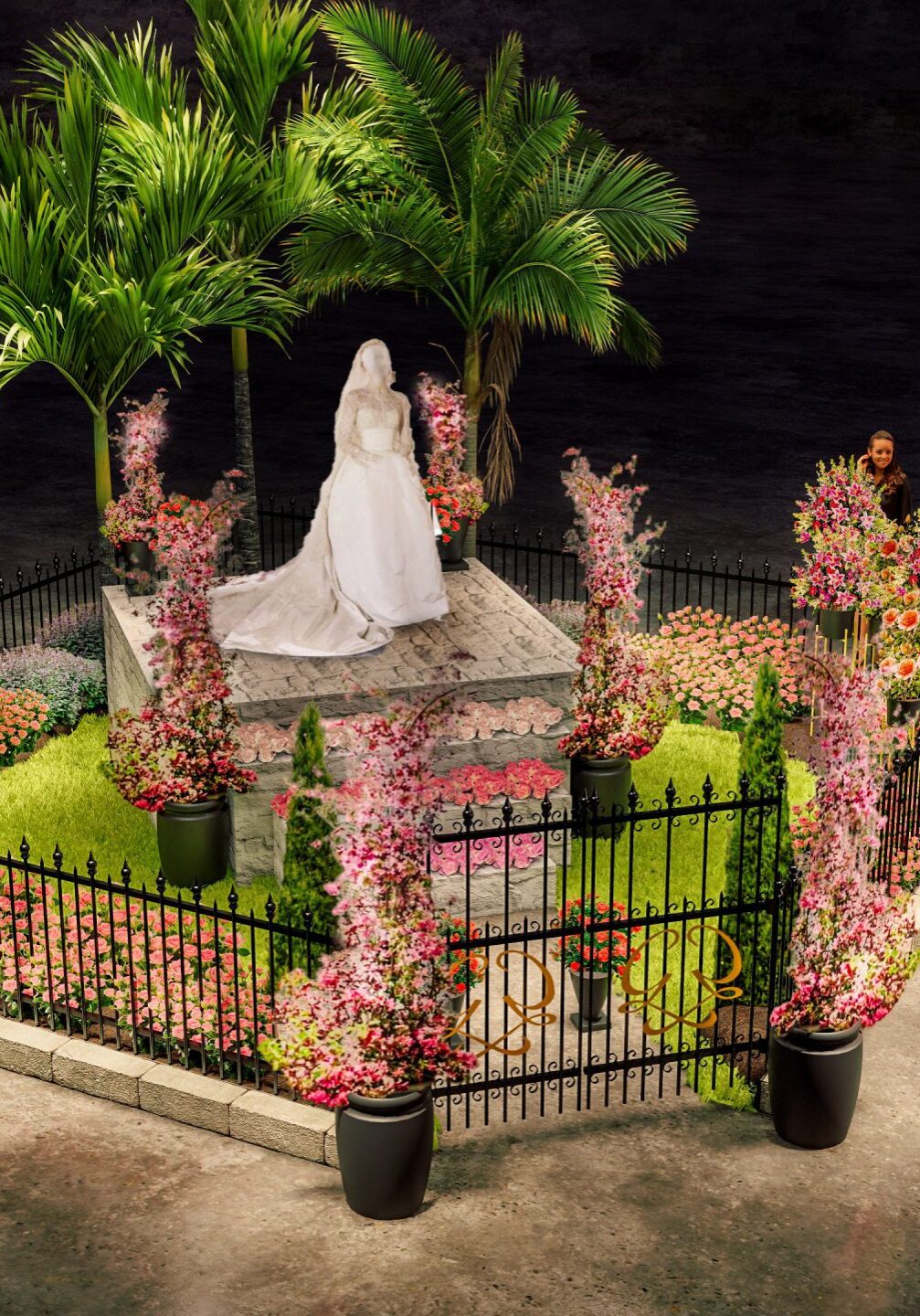 The Embassy of Monaco in Washington, DC pays tribute to Her Serene Highness Princess Grace (Kelly), her Philadelphia roots, and her passion for flowers by sponsoring the Princess Grace Rose Garden at the 2020 PHS Philadelphia Flower Show. The exhibit, designed by Renee Tucci who was inducted into the American Institute of Floral Designers in 2016, pays homage to Princess Grace with Grimaldi family and garden rose arrangements surrounding a stunning replica of Princess Grace's iconic wedding dress, on loan from Nicholas and Elizabeth Barranca, as the centerpiece.
Princess Grace returned to Philadelphia as a Flower Show judge in 1976, and her love of flowers were present in many of her activities. She was well-known for her lifelong passion for flower designs - and later in life pressed floral arrangements - and co-authored "My Book of Flowers" with Australian journalist Gwen Robyns in 1980.
"Princess Grace was a great admirer of beauty in all its forms, but especially flowers. Being one of Philadelphia's favorite "daughters," she was a great supporter of the Pennsylvania Horticultural Society and the annual flower show, said Monaco's Ambassador to the United States and Canada, Maguy Maccario Doyle. "Her appreciation of nature ran deep and PHS even inspired her to create, in 1968, the Garden Club of Monaco, which is still going strong today. Renee Tucci is one of the most talented designers in the country and her exhibit honoring Princess Grace will be a spectacular feature of this year's show."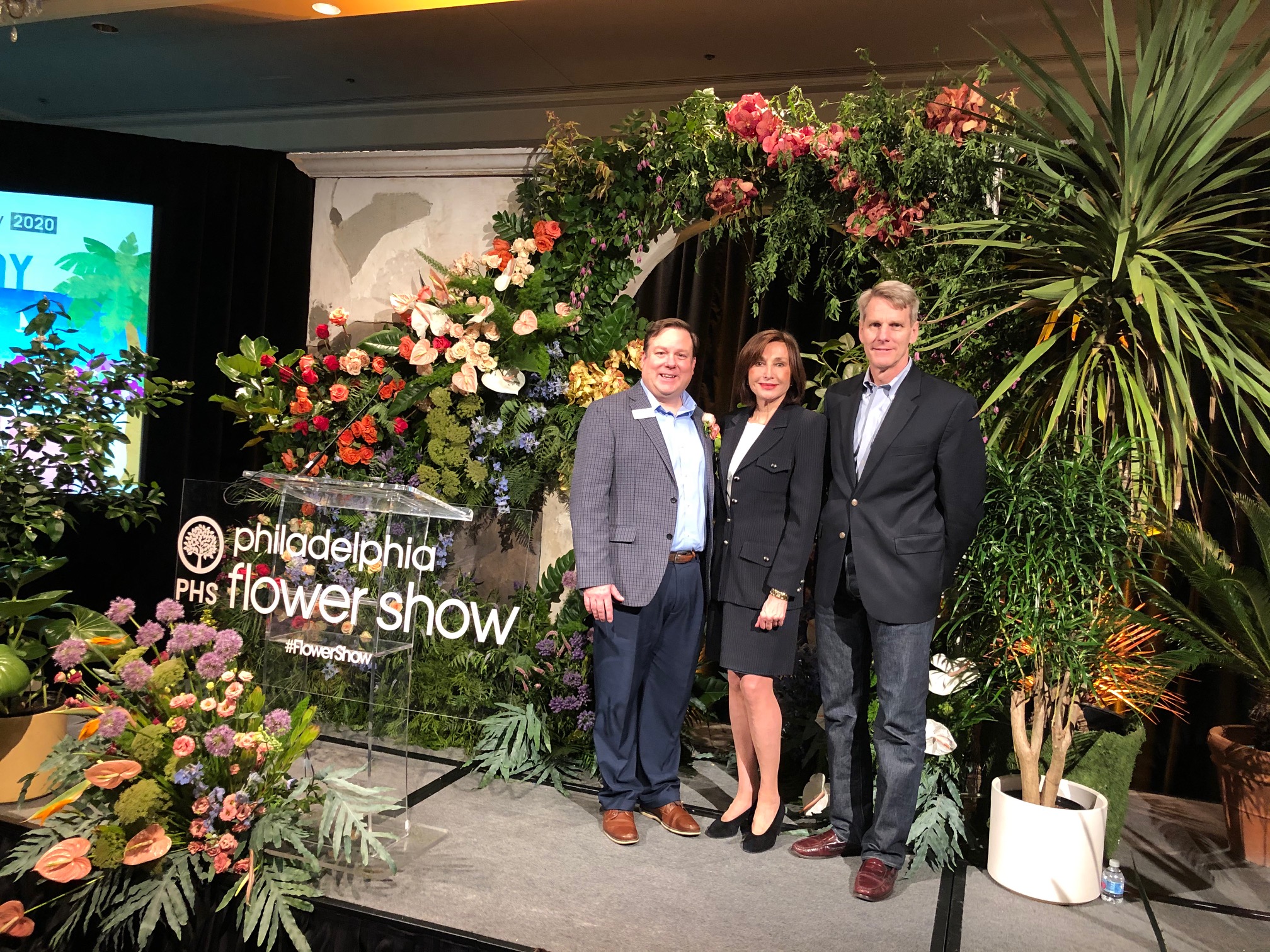 Sam Lemheney, PHS Chief of Shows and Events; Maguy Maccario Doyle; JB Kelly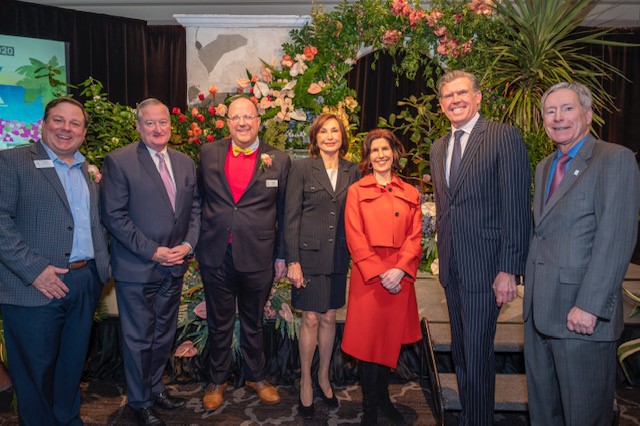 Sam Lemheney; Jim Kenney, Mayor of Philadelphia; Matt Rader, PHS President; Maguy Maccario Doyle; Daphne Klausner, Independence Blue Cross; Jim Dever, Bank of America; Thomas J. Doll, Subaru of America
"Monaco and its Princes have a long history of environmental stewardship. Our Sovereign Prince Albert launched, 14 years ago, his own foundation for the protection of the environment and the promotion of sustainable resources on a global scale. The foundation has three main objectives: to limit the effects of climate change, to safeguard biodiversity and to protect water resources. It has opened 10 international chapters and proudly supported nearly 350 projects worldwide," said Ambassador Maccario Doyle.
"The Prince Albert II of Monaco Foundation USA is proud to sponsor the Symposium, under the presidency of "J.B." Kelly, and put the spotlight on botany's critical role for environmental conservation with some of the country's leading experts. It also connected the Philadelphia Environmental Film Festival with the Show and they will preview their April 2020 program during the Symposium," she said.
The full-day session will be held during Show week on Wednesday, March 4 from 8:30 am to 5 pm at the Pennsylvania Convention Center, and will feature keynote speaker Dr. Peter Raven, the 2018 Hubbard Medal recipient from National Geographic and an internationally renowned botanist, along with other leading professionals in the field.
Dr. Raven was described by Time as a "Hero for the Planet" and spent 40 years at the Missouri Botanical Garden that, under his direction, became a world-class center for botanical research, conservation, education, and horticulture display.
Additional featured speakers included Dr. Dennis Whigham, Senior Botanist, Smithsonian Environmental Research Center and Founding Director, North American Orchid Conservation Center, as well as Nico Wissing and Lodewijk Hoekstra of NL Greenlabel from the Netherlands, and Dr. Colin Averill of Crowther Lab.
Monaco Takes  Center Stage at the 2020 PHS Philadelphia Flower Show.
Renee Tucci, AIFD discusses the Princess Grace Rose Garden which she is designing at the 2020 PHS Philadelphia Flower Show.
Renee Tucci, AIFD discusses the Princess Grace Rose Garden which she is designing at the 2020 PHS Philadelphia Flower Show.