"Princess Grace is in some way, simultaneously my Minister of Youth,
Recreation, Health and Solidarity."
H.S.H. Prince Rainier III
Soon after Her marriage, Princess Grace quickly established Herself as a gifted philanthropist and humanitarian.
In 1958, She was named President of the Monaco Red Cross and directed its various charitable activities. Each year on Monaco's National Day and at Christmas time, She personally distributed "care" packages through its social services branch and Under Her inspired leadership, the Monaco chapter became one of the most active of all the International Federation of Red Cross Societies.
In September of that year, the Princess Grace Hospital was opened. She was a frequent and welcome visitor to new mothers in the hospital's maternity ward and to the littlest patients in the children's ward.
Local residents of Monaco's retirement homes often had their days brightened by Her visits. She established Monaco's first daycare center in 1966 which meant that women with young children had more freedom to pursue a career outside the home. A frequent visitor to the center, She came laden with toys and spent time singing, reading and playing with the children.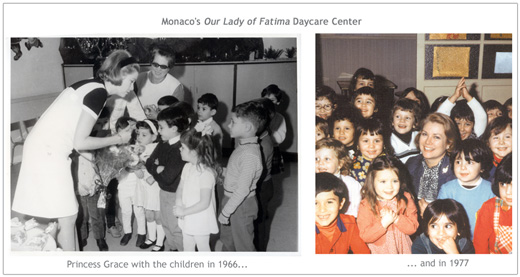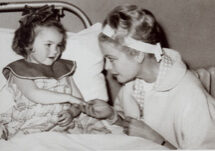 Genuine concern for the welfare of children led to Her founding, in 1963, of AMADE – to promote and protect the rights of children from around the world - an important mission that continues today under the presidency of Her daughter, The Princess of Hanover. In 1973, Princess Grace established the "Leche League Monaco" to promote breastfeeding which She believed was an essential component in the healthy development of the child and which, to a large extent, was being abandoned in western societies.
In 1964, She and Prince Rainier established La Fondation Princesse Grace which initially supported two activities close to Her heart; the Princess Grace Dance Academy, set up to honor Her love of dance and Les Boutiques du Rocher (stores where handcrafts by local artisans are sold) which promotes the arts and crafts of the Monégasque people. The activities of the Foundation, now under the presidency of The Princess of Hanover, now also include providing support to hospitalized children, the modernization of hospitals in developing countries and financial aid for medical research.
Princess Grace's support for worthwhile causes was not limited to charitable endeavors; indeed Her patronage of artistic pursuits is well documented. In 1966 She initiated the International Monte-Carlo Ballets Festival which is known today as the Spring Arts Festival – an annual gathering of the world's leading dancers, musicians and artists who perform to much acclaim in the Principality. In 1968 Her love of flowers and gardening resulted in the creation of the Monaco Garden Club, encouraging awareness and education of artistry through plants and flowers as well as the protection of natural sites. The club runs a popular annual international floral competition in the Principality. In 1981, following a renovation which She oversaw, the former Salle des Beaux-Arts was renamed Theatre Princesse Grace.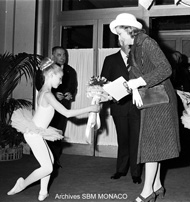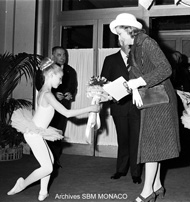 During Her lifetime, Princess Grace helped many aspiring young artists to realize their dreams of a career in the performing arts. After Her passing in 1982, Prince Rainier and His Family established the Princess Grace Foundation-USA as a tribute to Her and as a way to continue Her legacy. Through the Princess Grace Awards, the Foundation has awarded more than four million dollars to 400+ young artists and more than 100 institutions nationwide.