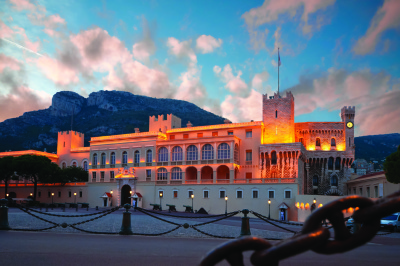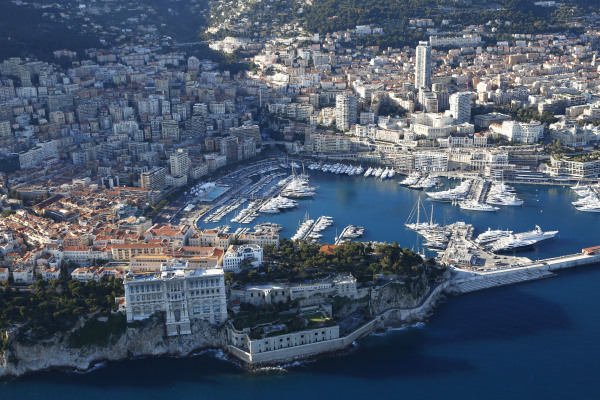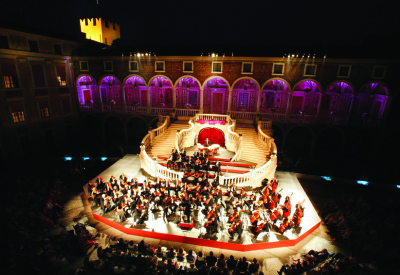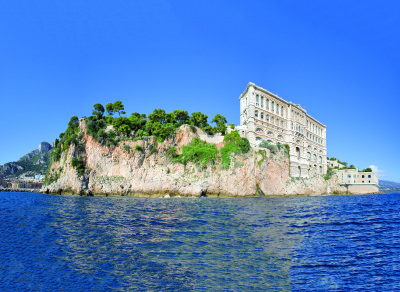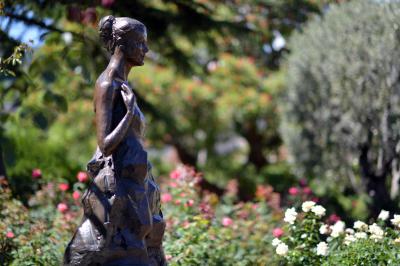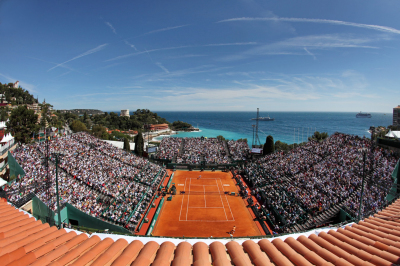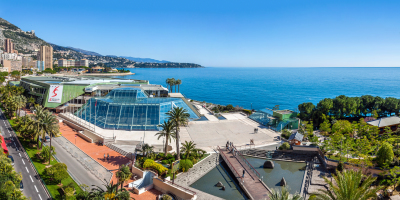 Monaco, an ancient Principality steeped in a rich and colorful history, has attracted visitors to its sparkling Mediterranean shores for centuries, and to this day remains the jewel of the Riviera. Covering little more than one square mile, Monaco and its most famous district, Monte-Carlo, offer myriad cultural, sporting, and lifestyle experiences. With her regal traditions, first-class amenities, legendary hospitality, and breath-taking scenery, international visitors come to revel in the grandeur, fantasy and enchantment that is Monaco.
From the late 19th and early 20th centuries, during the era known as La Belle Epoque, Monaco flourished. European nobility, tycoons, and world-renowned entertainers flocked to Monte-Carlo, lured by its reputation of epicurean delights, electrifying atmosphere and limitless luxury and sunshine. They dined by candlelight at the Café de Paris, played the gaming tables at the Casino de Monte-Carlo and strolled beneath the stars on balmy Mediterranean nights.
They watched operas by Bizet and Massenet in Monte-Carlo's Opera House, a fantasy of copper cupolas, rococo turrets, and golden chandeliers designed by the celebrated architect of the Paris Opera House, Charles Garnier. Their hearts skipped a beat when they heard Enrico Caruso sing and they cheered as Sarah Bernardt performed within the gilded walls where Puccini, Ravel and Wager launched masterworks. The Monte-Carlo Philharmonic Orchestra performed rousing concerts under the batons of celebrated conductors like Toscanini and Casals.
In 1909, Russian impresario Sergei Diaghilev brought his Ballets Russes, with a young Nijinsky in tow, and never left. Diaghilev combined dance, music and the visual arts in an unprecedented and astonishing way and transformed popular culture. He commissioned stage designs and artistry by Picasso and Matisse, Coco Chanel and Jean Cocteau and discovered and nurtured luminaries such as Balanchine, Stravinsky, Rimsky-Korsakov, Ravel, Debussy and Prokofiev, helping to shape the Modernist movement along the way. Other artistic notables who have stepped upon Monaco's celebrated stage have included Anna Pavlova, Dame Nellie Melba, Feodor Chaliapine, Beniamino Gigli, Lily Pons, Maria Callas and Josephine Baker.
Continuing the Princely family's patronage of the arts, a new generation of talent has taken up the baton at the Principality's world-class cultural venues. In particular, Les Ballets de Monte-Carlo, founded in 1985 by Her Royal Highness The Princess of Hanover in memory of Her mother, Princess Grace, whose fervent wish it was to create a company for the Principality, has become one of the world's premier ballet troupes, establishing its own dance center, L' Atelier, and further elevating Monaco's international reputation as an important world center for culture and the arts. With sensational modern dance productions under the gifted guidance of choreographer and director Jean-Christophe Maillot, Les Ballets continues to mesmerize audiences with bold movements and inspired costumes.
Cultural connoisseurs will always find something to delight in Monaco. Whether it's avant-garde dance by Les Ballets de Monte-Carlo, a joyous summer concert in the Prince's Palace courtyard by the Monte-Carlo Philharmonic Orchestra, or an emotive operatic performance in the Monte-Carlo Opera House, the nights in Monaco are filled with the sounds of music, laughter and applause.
The Spring Arts Festival, a month-long extravaganza of music, dance and visual arts bring artists of international renown together to celebrate the arts each year. The Monaco Boys Choir, whom the late Prince Rainier affectionately called His "little singing ambassadors", have delighted audiences around the world since 1974. The remarkable Grimaldi Forum, a glass structure hovering alongside the Mediterranean Sea, is an impressive cultural and business center which hosts thought-provoking and fascinating art displays and installations. Each summer, refreshingly new and inspired international exhibitions are featured and throughout the year celebrated ballets, concerts, operas, festivals and other forms of artistic expression can be discovered within its glass framework.
With a focus on modern, contemporary works of art, the Nouveau Musée National de Monaco, located in two stunning venues - the Villa Paloma and the Villa Sauber - presents two expositions annually highlighting the cultural, historic and artistic virtues of Principality.
The Princess Grace Theater offers delightful (mostly French) classical and modern productions. Summertime shows are performed at the Fort Antoine Theater, an early 18th century fortress now used as an outdoor theater, and colorful fireworks explode over Monaco's harbor during the annual International Firework Festival. The Monte-Carlo Antiques Exhibition gathers many of Europe's most prestigious galleries under one roof each August; the International Circus Festival brings the greatest circus acts to Monte-Carlo in January and the Monte-Carlo International Television Festival is a favorite draw card for the biggest celebrities and top entertainment figures.
On the sporting calendar, the Tennis Masters Series remains an annual tradition at the Monte-Carlo Country Club; the thunderous sounds of Formula 1 race cars draw glamorous crowds to the Grand Prix each May, and every two years, Monaco's port welcomes rare and beautiful examples of maritime history during the Monaco Classic Week regatta. The port is also home to the prestigious Yacht Show each September. The world's best marathon runners agree the Principality is a must for the annual International Marathon and the Monaco Triathlon held in the Fall, and in Fontvieille, European soccer matches are regularly played in Louis II Stadium.
Today, the Principality of Monaco endures as a proud and exceptional nation with a rich heritage and noble traditions and the promise of a bright future under the leadership of His Serene Highness Prince Albert II, who, along with his beautiful wife, Princess Charlène, has undertaken to distinguish His reign with a focus on the environment, concern for humanitarian and sporting causes and enhanced international relations.