Wednesday, December 15, 2021 - Residence of Monaco, Washington, D.C.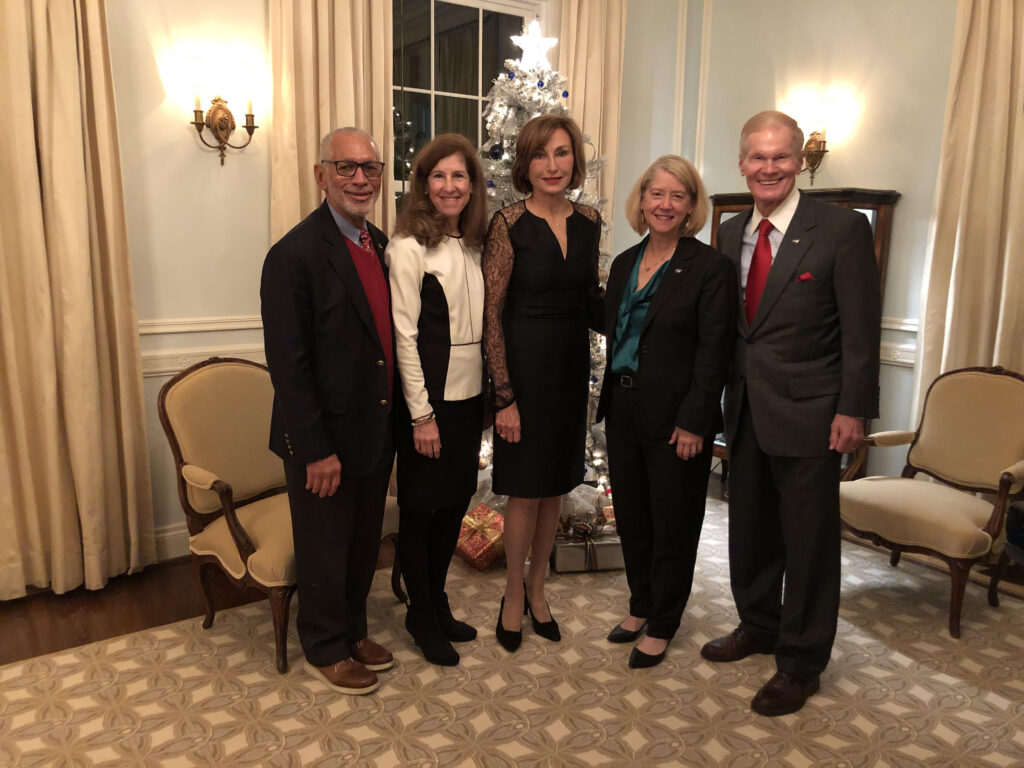 Friends and colleagues were welcomed to the Residence of Monaco in December by Ambassador Maguy Maccario Doyle (above center) for a holiday reception to toast the holidays and celebrate friendships. Guests included representatives from D.C.'s diplomatic, philanthropic, cultural and business communities, members of the media, senior US Government and past and present high-ranking NASA officials including (l-r) former NASA Administrator Charlie Bolden, NASA's Associate Administrator for International and Interagency Relations Karen Feldstein, NASA's Deputy Administrator Pamela Melroy, and NASA Administrator Senator Bill Nelson.
Enjoy more images from the reception here.