Les Ballets de Monte-Carlo
Les Ballets de Monte Carlo photographs (C) Alice Blangero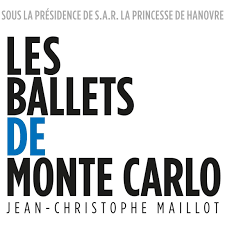 Free and available online throughout March, 2022
CORE MEU
Choreography by Jean-Christophe Maillot

Core Meu is all about trance and sacrifice. To distinguish between classical ballet and the upbeat tarantella, Jean-Christophe Maillot takes us to the farthest reaches of the Mediterranean, the region of Puglia in Italy. The energy of a mass of dancers whirling to the sound of Antonio Castrignanò's tamburello, takes the audience back to the origins of dance. At the heart of the village of Salento, the inhabitants challenge the church by indulging in the tarantella, a folk dance where trance and seduction combine to the point of exhaustion.
Expressions of love, desire, and death are the furrows which Jean-Christophe Maillot has been ploughing for forty years during his illustrious career. Here, again, his choreography alternates moments of fulfilled sensuality with sequences of sheer physical debauchery. Ever-increasing in intensity, Core Meu celebrates the intoxication of dance and delivers a Dionysian finale, at the end of which the entire company – about 50 dancers – collapse as a single body.
Choreography: Jean-Christophe Maillot
Music: Antonio Castrignanò, Taranta Sounds  |  Costumes: Salvador Mateu Andujar  |  Lights: Samuel Thery
Duration: 38 minutes | Premiere: April 25, 2019, Grimaldi Forum, Monaco

Dans Core Meu, il est question de transe et de sacrifice. Réalisant le grand écart entre la danse sur pointe et la tarentelle, Jean-Christophe Maillot nous entraîne aux confins de la Méditerranée, dans la Région des Pouilles italiennes. L'énergie qui se dégage de cette masse de danseurs tournoyant au son du tamburello d'Antonio Castrignanò nous renvoie aux origines de la danse. Au cœur des villages blancs du Salento, les habitants défiaient l'Eglise en s'adonnant jusqu'à l'épuisement à la tarentelle, une danse populaire où se mêlent transe et séduction.
L'amour, le désir qui consume les corps et la mort dont on devine déjà les contours… voilà le sillon que Jean-Christophe Maillot creuse depuis quarante ans. Ici encore, sa chorégraphie alterne des moments de sensualité apaisée avec des séquences de pure débauche physique. Montant en intensité pendant quarante minutes, Core Meu célèbre l'ivresse de la danse et délivre un final dionysiaque à l'issue duquel les cinquante danseurs s'écroulent comme un seul corps.
Chorégraphie : Jean-Christophe Maillot
Musique : Antonio Castrignanò, Taranta Sounds  |  Costumes : Salvador Mateu Andujar  |  Lumières : Samuel Thery
Durée : 38 minutes | Première : 25 avril 2019, Grimaldi Forum, Monaco


---
Enjoy CORE MEU here

---
If you'd like to see this prestigious company in person in the USA, we have GREAT NEWS!
Les Ballets de Monte-Carlo will be on tour at the Segerstrom Center for the Arts in Costa Mesa, California between April 15 – 17, 2022. They will perform COPPEL-i.A. by Jean-Christophe Maillot, which tells the story of a young man who falls in love with artificial intelligence (AI). As he discovers a desire previously unknown to him, he questions what he knows of love.
Pour ceux qui veulent se rendre compte de la vigueur et du talent de cette prestigieuse compagnie de 50 danseurs, Les Ballets de Monte-Carlo seront en tournée au Segerstrom Center for the Arts du Costa Mesa, California les 15, 16 et 17 avril 2022. Ils y présenteront COPPÉL-i.A. de Jean-Christophe Maillot. La pièce nous raconte l'histoire d'un jeune homme tombé amoureux d'une intelligence artificielle. L'être de chair découvre un désir qui lui était inconnu et qui remet en question ce qu'il pensait savoir de l'amour.

---
Learn more about the USA tour here.
---

THE DANCE COMPANIES OF MONACO (balletsdemontecarlo.com)
In 1985, Les Ballets de Monte-Carlo was created by H.R.H. the Princess of Hanover who wanted to recreate the tradition of dance in Monaco and fulfil a wish of her mother, Princess Grace, for a national ballet company. Jean-Christophe Maillot's arrival in 1993 was the catalyst for the company's international successes as his productions were staged around the world, and he invited collaborations with esteemed guest choreographers.
Since 2009, Les Ballets de Monte-Carlo have brought the following dance troupes together under one organization: the Company, an International Festival (Le Monaco Dance Forum), and the high-level dance school (L'Académie Princesse Grace).
LA COMPAGNIE DES BALLETS DE MONTE-CARLO (balletsdemontecarlo.com)
En 1985, Les Ballets de Monte-Carlo voient le jour grâce à la volonté de S.A.R. la Princesse de Hanovre qui souhaite s'inscrire dans la tradition de la danse à Monaco. L'arrivée de Jean-Christophe Maillot en 1993 fait prendre un essor international à la compagnie grâce à ses ballets présentés dans le monde entier et à sa politique d'invitation de chorégraphes.
Depuis 2009, Les Ballets de Monte-Carlo regroupent au sein d'une même structure: la Compagnie, un Festival International (Le Monaco Dance Forum), et une École de danse de haut niveau (L'Académie Princesse Grace).

RELATED LINKS
Click here to learn more about the Embassy of Monaco in Washington, D.C.
Click here to discover Les Ballets de Monte Carlo.
Click here to return to the Francophonie site.