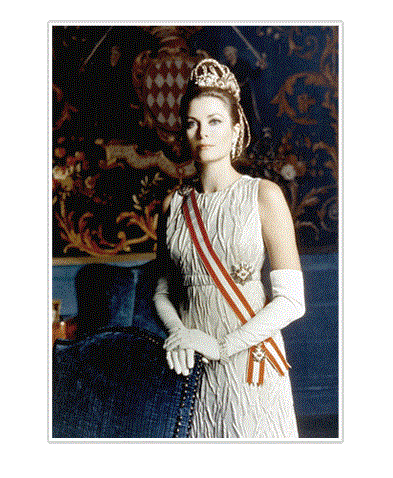 Under the sign of Scorpio, Grace Patricia Kelly was born on November 12, 1929 to John "Jack" Kelly and Margaret Majer Kelly, well-to-do and prominent society figures in Philadelphia, Pennsylvania. Her father was a well-known sports figure - he was a gold-medal winning Olympic rower - and self-made businessman of Irish descent. Her mother, a former athlete and model, was of German origin. Grace was their third child, a sibling to sister Peggy, brother John and sister Lizanne.
Her glamorous and charmed life has been well documented. In the following pages, we offer brief illustrations: from Her days as a Hollywood Actress to Style Icon, Her courtship, engagement and becoming Princess of Monaco and Wife and Mother, we turn the spotlight on two of Her Passions and take a look back at the significant contributions She made as a Humanitarian and finally Her considerable Legacy.
Princess Grace passed away on September 14, 1982 following a tragic car accident in Monaco. She was just 52 years old.